5 Tips to Avoid Heat Stress in Kids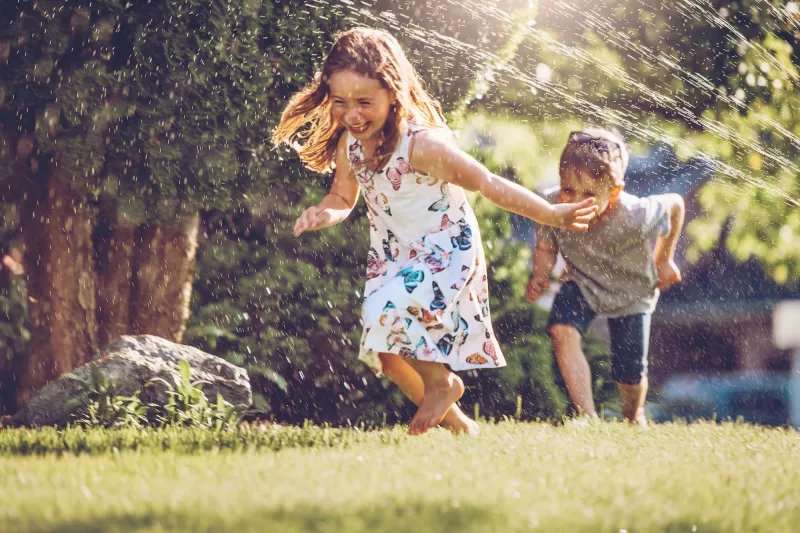 Choose the health content that's right for you, and get it delivered right in your inbox
Summertime is here, and that means the sun is out and temperatures are high While kids are looking forward to a summer vacation spent running, playing and exploring outside, as a parent there are steps you can take to avoid heat stress in your children.
Here are five simple ways to keep things cool and your kids healthy this summer:
In conditions of high heat or humidity, reduce the intensity level for activities that last 15 minutes or longer.
Allow a 7 to 14 day period for your kids to acclimate to warmer temperatures and more strenuous exercise by planning a gradual increase in the intensity and length of outdoor activities.
Make sure your child drinks lots of fluids and does not feel thirsty prior to playing outside. While they're playing, encourage them to take a water or sports drink break every 20 minutes to re-hydrate.
Dress kids for the heat with lightweight, light-colored clothing. Single layers of absorbent material are best to help wick away sweat, and kids should change into fresh clothes if they become saturated.
Shorten game times and provide more frequent water breaks in cases of high heat. Most importantly, keep a close eye on your child and make sure they move to a cooler environment if they feel dizzy, lightheaded or nauseous.