4 Simple Health Goals to Help You Feel Whole This Year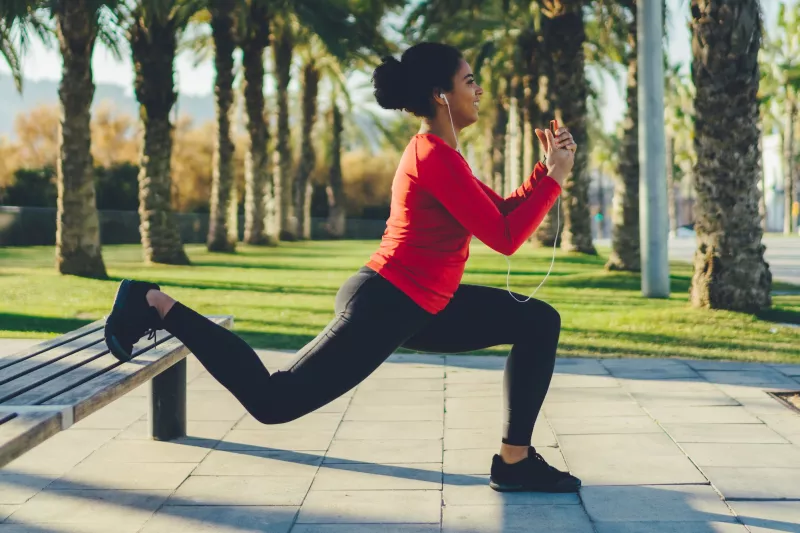 Choose the health content that's right for you, and get it delivered right in your inbox
The new year always brings a new opportunity for change, and this year more than possibly ever before, many of us feel there's some room for improvement in our lives.
Whether you want to increase your physical fitness, or further develop your relationships or work-life balance, January is an excellent time to take stock and set goals. If you have a sense that something is missing, or that you could feel stronger, more fulfilled, or more at peace, what realistic changes can you make that might bring you balance?
Here are some simple and effective steps you can take to make this year the year you feel your best in body, mind and spirit.
Remember, change can be challenging, but moments of transition are the perfect times to get plans in place to help yourself and your family feel whole.
Get Moving
Make a plan and then get active and make it a quick enough pace that you can't hold a conversation. Do it every day for 30 minutes.
You won't believe how much better you'll feel meeting this goal. Getting started is as simple as walking in one direction for 15 minutes and walking back. Do whatever it takes to make time — it's not an exaggeration that regular exercise greatly improves your whole health.
Rest When You Need It
Physical activity is important, but so is rest. Without the right kind and right amount of sleep, you cannot function, recover, get healthy, stay healthy, control weight or keep your sanity. You need 7 – 8 hours per night, and if you're not getting it, your doctor needs to know.
If you do feel like you're sleeping but are still tired, that's a problem. People think significant fatigue is a natural part of aging, but it isn't. If you're waking up tired, you may have a treatable sleep disorder. It's easy to find out.
Eat, Hydrate and Be Healthy
Get your doctor's nutritional recommendations based on the findings of your physical. If you need to lose weight, prepare healthy meals in advance so that you're not tempted to eat out or grab quick, processed food. Drink water — a lot of it — and let that be the majority of what you drink.
Hardly anyone drinks enough water. The benefits of hydration are real. Challenge yourself to drink 64 ounces a day for a week and see how you feel.
By setting realistic and trackable goals for the new year, you're more likely to stick with them and stay motivated.
Nurture Your Mental and Emotional Health
It's natural to want to leave behind the stress and negativity from 2020, but also important to recognize that a new year may also bring new challenges. Give yourself grace as you navigate these changes and watch for signs that stress and anxiety are having physical and emotional consequences in yourself and your loved ones. Warning signs include:
Anger or irritability
Feeling burned out
Lack of motivation
Physical reactions, such as headaches, pain, stomach problems and rashes
Sadness, hopelessness and depression
Trouble concentrating or sleeping
Worsening of chronic or mental health conditions