6 Ways to Avoid Catching an Illness this Holiday Season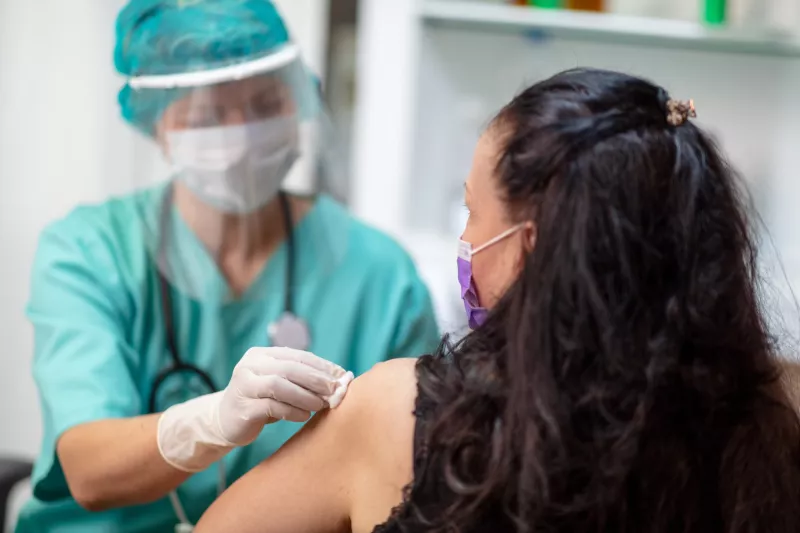 Choose the health content that's right for you, and get it delivered right in your inbox
Though the holiday season may look a little different this year, perhaps with more virtual celebrations or smaller groups getting together in-person, it is a special time that we don't want to be hindered by an unwelcome cough or fever.
Keep your holidays merry and bright with these simple tips to prevent getting sick during your holiday journey — whatever that may look like this year.
1. Make Hand Hygiene a Priority
Germs can last on surfaces for up to several days. With viruses sticking around for so long, it's important to make sure your hands stay germ-free.
Use hand sanitizer or wash your hands after touching "high traffic" areas such as ATMs, door handles or plane armrests

Wash your hands thoroughly before preparing food or eating, and after using the restroom
2. Eat Healthy
We often forgo healthy eating habits when our calendars get busy. Eating healthy, however, can help boost your immune system. Add these cold and flu-fighting foods to your meals and snacks:
Almonds

Broccoli

Citrus fruits

Garlic

Ginger

Green tea

Kiwi

Lean protein

Red bell peppers

Spinach

Wild salmon and other cold water fish high in omega-3 fatty acids

Yogurt
3. Sleep Well
The average adult needs seven to nine hours of sleep to rest and recharge. All the shut-eye isn't just to feel rested and awake during the day. Our bodies make more immune cells when we're asleep than when we're awake. These cells help fight off viruses like the cold and flu. Skipping a regular bedtime in favor of crossing items off your to-do list can make it easier to pick up a virus.
4. Make Time for Yourself
Wellness is much more than your physical health. Take time for yourself to focus on your whole health in body, mind and spirit. Sit back, relax and enjoy the holidays by:
Catching up family member or friend over the phone

Dedicating a regular time and place for mediating

Going for a walk

Reading a book

Watching a favorite TV show or Christmas movie

Connecting with your faith
5. Stay Active
Physical activity can release endorphins, which can help manage stress and relieve some of its symptoms, including inflammation and irritability. The  Centers for Disease Control and Prevention  (CDC) recommends adults get at least 150 active minutes every week. That can be spread out throughout the week in as little as 10-minute increments. Try to work in a little extra physical activity each day to help your immune system fight off germs and viruses. These ideas can help you increase your physical activity and enjoy the spirit of the season:
Bundle up and go for a run

Go for a Christmas light walk at night with family

If you do opt to go out shopping, walk a couple extra laps around the mall

Start a new virtual exercise class
6. Wear a Face Covering
According to the CDC, the main way COVID-19  spreads  is from person to person — through tiny droplets that are released when an infected person talks, sneezes or coughs. These droplets can travel about 6 feet.  
Wearing a covering over your mouth and nose when you can't be at least 6 feet away from others can help prevent the spread of illness by keeping these droplets from spreading in the air. This is especially important because many people who have COVID-19 don't actually have symptoms and may not realize they are infected.  
7. Get a Flu Shot
The flu vaccine lowers your likelihood of catching the flu, and makes it much easier to endure if you do happen to catch it.
Everybody over age six months should get their flu shot every flu season. So if you haven't gotten your flu shot yet for the 2020–2021 season, get it now. As the season ramps up, you need to be protected.
Visit any Centra Care Urgent Care to get a flu vaccine for the 2020–2021 flu season.