Fun Things to Do With Your Extra Hour This Fall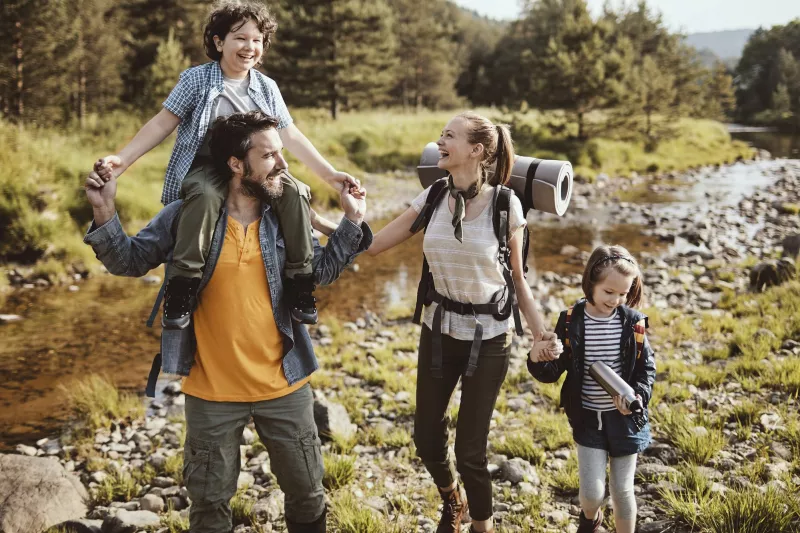 Choose the health content that's right for you, and get it delivered right in your inbox
With daylight saving time ending, we're about to be blessed with an extra hour. While you may be tempted to sleep right through it, set the alarm at the usual time and get the most out of your bonus hour. Here are some fun suggestions.
Build a Campfire
Fall is the perfect time to stay up a little later and swap stories around a campfire. Find a safe place in your yard or at a nearby state park (where allowed) to build a fire and roast your favorite campfire foods. In addition to classics like s'mores, try some healthier options like roasting corn or skewers full of vegetables.
Enjoy the Fall Weather
Whether your neck of woods is littered with colorful fall leaves or green year-round, you can get outside to enjoy the fall weather. No matter where you are, cool breezes have likely replaced hot summer air. Take it all in during a brisk walk or hike. The fresh air and exercise are good for the body, mind and spirit. Plus, it's also a chance to get some vitamin D before the cloudy days of winter settle in.
Read a Book
Reading is another habit that's great for your mental health. But as we get busy, we often let our love of stories fall to the wayside. Be intentional about picking up your favorite book, finding a quiet spot and reading an hour (or two) away.
Spend an Hour in Prayer
An extra hour is the perfect time to reflect on your life. Whether you choose to pray at church, in nature or in the comfort of your home, quiet time spent in prayer is calming for the mind and spirit. After your prayer hour, you'll be ready for your busy week ahead.
Spend Time With Friends Virtually
With many face-to-face events on hold, it can be harder than ever to find time to spend connecting with friends. Take advantage of your extra hour to schedule a video call with some of your favorite people to catch up on what's new. Even just an hour of time together can go a long way in maintaining important relationships that are good for your whole health.
Take a Family Outing
It's easy, especially in the upcoming winter months, to become a homebody. But a family trip out for a fun activity is a great way to spend your extra hour and make some memories along the way. Consider activities that you can do safely, and don't forget to wear a mask, wash your hands frequently and practice social distancing. Here are a few ideas to try:
Visit a pumpkin patch
Go on a hayride
Do a scavenger hunt
Visit a local landmark
Take a day trip to a beach or state park
Solve an escape room
Setting aside time for family fun is important for your family's overall happiness.