Gathering Safely With Loved Ones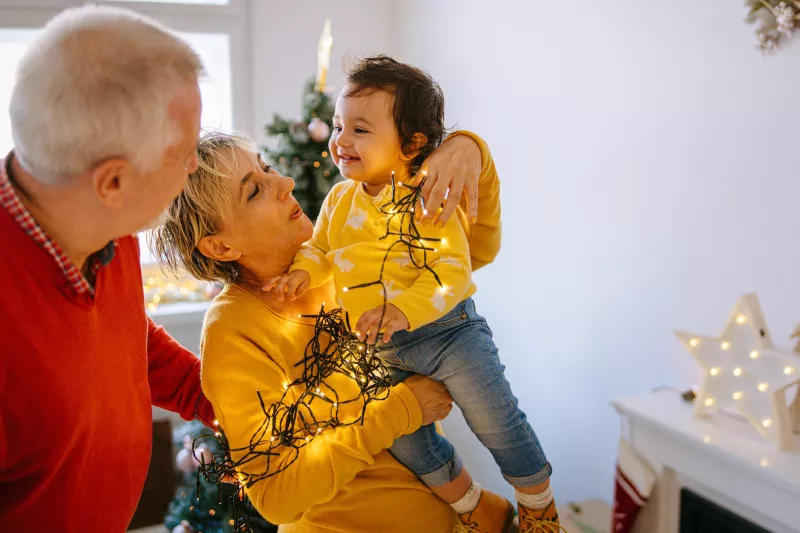 Before you head over the river and through the woods this holiday season, make sure you're taking steps to keep your family healthy. These simple measures will help you spread only good tidings — not germs and viruses — to your loved ones.
The chance to be together means a lot this year. Through the holidays, we'll be here with rapid flu and COVID-19 testing to help keep your family feeling well.
Make Flexible Travel Plans
While it's wise to plan, keep your travel itinerary flexible, as you might need to make last-minute changes if you or a family member gets sick. Keep these tips in mind:
Check the latest travel guidance from the Centers for Disease Control and Prevention (CDC) when planning your trip
If you start to feel COVID-19 symptoms, test positive or are exposed to someone who's sick, reschedule your travel plans
Get tested for COVID-19 as needed
Consider trip cancelation insurance, which can help you make changes without losing money
Wear a mask on buses, trains, planes and other indoor places, and wash or sanitize your hands after touching things in public spaces
Enjoy Cheerful Celebrations
We have a few more options for in-person holiday visits with our loved ones this year. Check the latest CDC tips for gatherings, consider whether COVID-19 cases are active in your area and find out if the people you're visiting with are vaccinated. You can also:
Encourage good hand-washing and sanitary measures when serving food
For larger holiday gatherings, choose to attend those at outdoor venues
Get your COVID-19 booster shot if you're eligible
Watch for any symptoms of COVID-19 after hosting or attending an event
If you're feeling sick and need to see a health care provider, saving your spot in line at Centra Care is quick and easy.