Have a Holly, Jolly Time — Virtually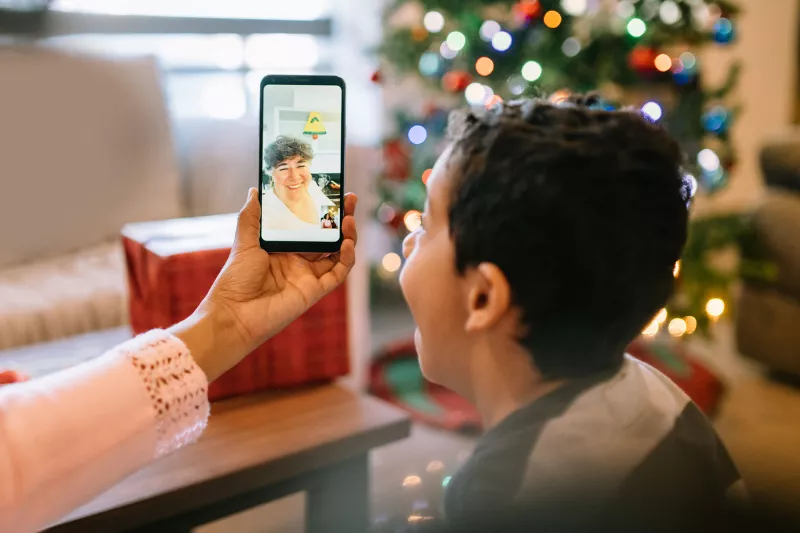 Choose the health content that's right for you, and get it delivered right in your inbox
The pandemic may not have you feeling very festive. But you can still make the most of the season (and create special moments) while staying healthy and safe. Adapt your holiday traditions and start new ones that bring everyone together virtually.
Here are five ways to ensure your virtual celebration is both meaningful and memorable without endangering the health of loved ones.
Remember the Reason
The holidays bring abundant gifts — love, generosity, faith, family. All those gifts can still be found this year. Reminding yourself that social distancing and other coronavirus precautions are the best ways to protect your family and your community will make it easier to embrace new virtual holiday traditions. Remember that this situation is temporary.
Manage Expectations
Life simply isn't "normal" right now. Acknowledging your feelings is healthy and will help you cope with uncertainties. Decide what's right for your family and stick with your plan. Setting expectations that are appropriate for your family's situation will give you a greater sense of control, leading to more joy and less stress.
Come Together
Instead of crowding around the dinner table, you can stay connected and celebrate virtually with family and friends. You can bask in all the love and affection you'd typically share while staying safely apart:
Consider a gift or cookie exchange by mail or doorstep drop-off

Keep up with holiday traditions like decorating and singing

Send invitations for a virtual holiday gathering using Skype, FaceTime, Zoom or another platform; choose a time that works for guests across time zones

Share a festive playlist

Talk about memories of past holidays
Seek Spiritual Support
Churches provide a strong sense of community and purpose that are particularly important in times of crisis. You can stream services during the holidays or reach out to clergy and church volunteers if you need support. Relying on your faith and reducing your stress by staying connected will help you feel better physically and even can bolster your immune system.
Practice Self-Care
Spending too much time isolated or thinking about the way things used to be isn't good for your emotional or physical health. Connecting virtually with family, friends and religious leaders is a good antidote to pandemic loneliness, but make sure you're also paying attention to your body during the holidays.
Ideas for ways to take care of yourself this holiday season include:
Doing small things that make you happy, whether it's writing in a journal, reading, taking a warm bath or watching a favorite movie

Exercising, stretching or dancing indoors to holiday music

Getting your flu shot

Keeping up on doctor's appointments, either in-person or through telehealth

Looking at Christmas lights and decorations during a night walk with your family

Signing up for a virtual exercise class

Sticking to a routine, including a regular sleep schedule and a nutritious diet
Feel Whole With Expert Support
Wellness is much more than your physical health. Our whole-person approach to care is designed to help you take your health — and your happiness — into your own hands. Find the information you need to stay safe by visiting our Coronavirus Resource Hub.