How to Keep It Fun in the Sun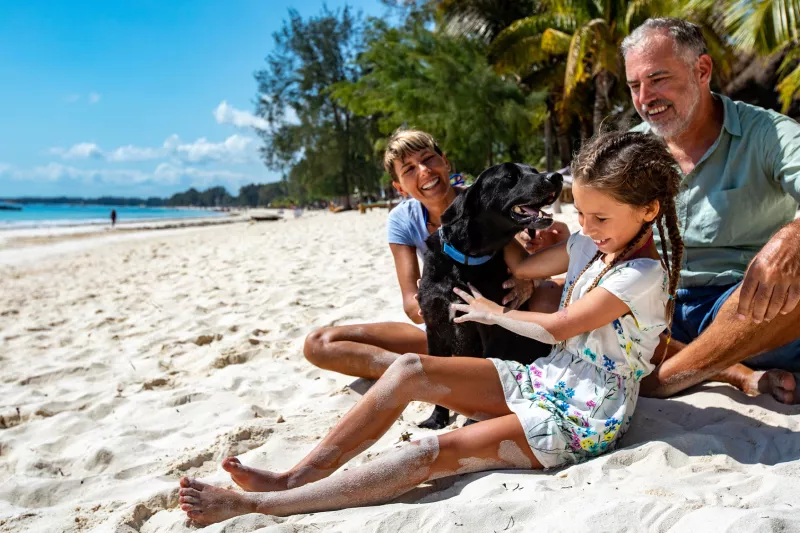 Choose the health content that's right for you, and get it delivered right in your inbox.
Help Your Family Have a Safe Summer
It's summertime. The birds are singing, the sun's high in the sky and the temperatures are even higher. Before you head outside this month, it's a good idea to brush up on sun safety, from sunscreen application to heat rash care.
Start with the tips below to get the most out of summertime fun in the sun.
The Right Way to Apply Sunscreen
Sunscreen protects your skin from harmful ultraviolet (UV) rays that cause sunburn, sun damage and skin cancer. The best sunscreen is the one you'll use — just make sure it's SPF 30 or higher, protects against UVA and UVB and is water-resistant.
Here's how to apply it:
Put it on 30 minutes before leaving home
Cover all exposed areas, including your scalp, around your eyes and on your feet
Re-apply at least every two hours, or after swimming or sweating
Use at least a golf-ball sized amount on all exposed areas
When to Seek Sun Care
If you get a bit too much sun, the results can be uncomfortable. Our Centra Care providers often treat people who are feeling the itchy or painful effects of issues like:
Heat rash: may include tiny, itchy bumps on your skin in hot and humid weather that often clear up on their own (but we can help if they don't).
Sunburn: if it's painful or blistering, our providers may be able to provide fluids and topical creams to ease your symptoms.
This Summer, We Hope You Stay Well
We hope the summer weather brings you safe recreation and relaxation. But if you find yourself in need of in-person care, we're always nearby to help at Centra Care.

From heat rash and swimmer's ear to summer colds, headaches, earaches and minor injuries, we're ready to take care of you and your family however you may need us this summer. We welcome walk-ins and online reservations at every Centra Care location, too. Make an online reservation.