How to Safely Resume Your Routine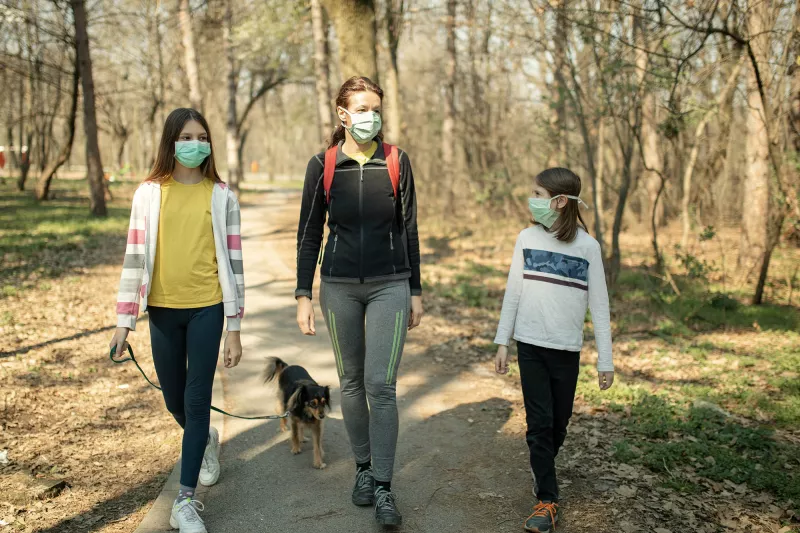 Choose the health content that's right for you, and get it delivered right in your inbox
Planning Your Safe Return to Daily Activities
You know it's important to stay home when you're not feeling well, so you can rest up and avoid spreading germs. But once you start feeling better, it can be hard to know when it's OK to get back into your usual routine. As COVID-19 continues to spread, being extra careful when you're around other people will help everyone stay as healthy as possible.
When You Can Go Out if You Had COVID-19
If you were sick with COVID-19, continue your self-isolation until three things have happened:
You haven't had a fever for 24 hours (without using fever-reducing medicine)
Your symptoms are getting better
At least ten days have passed since your symptoms started
However, if you had a severe infection and were treated in the hospital, your doctor might recommend that you isolate for a longer period of time. If you or a family need a COVID-19 test, testing is available seven days a week at all Centra Care locations, and you can make a reservation online.
Resuming Your Routine After Having the Flu or a Cold
If you've had the flu, you can get back to your routine after:
You've taken the flu medication from your health care provider as directed (if applicable)
You haven't had a fever for 24 hours (without using fever-reducing medicine)
You no longer have any flu symptoms
If you've had a cold, cough or aches, it's best to wait until your symptoms go away before resuming your routine. It's also a good idea to:
Get a COVID-19 test, if you develop concerning symptoms
Get a flu test at Centra Care, if you develop flu symptoms
Limit your contact with others and keep a 6-foot distance
Monitor your symptoms daily
Wear your mask in public, if you need to leave home
Still Not Feeling Well?
We're here for you and your family seven days a week at Centra Care. If you don't feel well and want to see a health care provider, we can help give you answers, ease your mind and get you on the path to healing. Make an online reservation today at a Centra Care near you.