Sniffling and Sneezing? Your "Cold" Might Be Allergies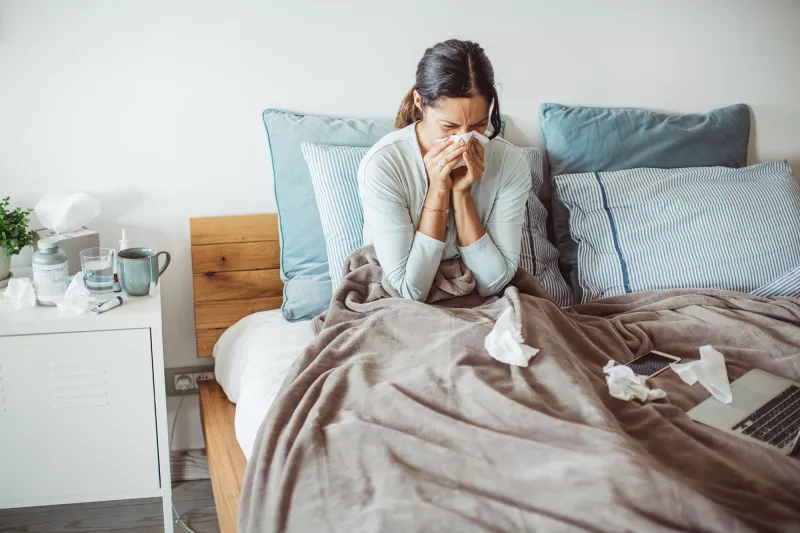 Choose the health content that's right for you, and get it delivered right in your inbox
Spring brings many new joys, like buds on trees and blossoms in the garden. For lots of people, though, it can also bring the sniffles and sneezes of seasonal allergies. Keep in mind that allergy, cold and coronavirus symptoms can overlap, and a COVID-19 test at Centra Care can offer answers if you're worried. Our team is here for you seven days a week, with online reservations available.
How to Tell Allergies Apart From Other Illnesses
Seasonal allergy symptoms usually feel like you have a cold coming on. But because symptoms can develop or change throughout your life, it can be hard to know what's causing your discomfort when symptoms suddenly develop.

While a runny or stuffy nose, sore throat and sneezing are common for both colds and allergies, a couple of stand-out symptoms can help you tell allergies apart from other illnesses:
Fatigue and fever are not usually allergy symptoms
Itchy eyes are more likely due to allergies than a cold
Finding Allergy Relief
Several medications can help ease your body's allergic response or help with specific symptoms. These include:
Allergy shots: If you regularly come into contact with something that causes a strong allergic response, these shots can help lessen your allergic sensitivity.
Antihistamines: These medications help ease allergy symptoms like a runny nose, sneezing and congestion. They are available both over the counter and by prescription.
Saline nasal sprays: Saline, or saltwater, sprays can help loosen the mucus in your nose. Since saline sprays do not contain medication, you can use them often.
Steroid and decongestant nasal sprays: These sprays reduce nasal swelling, making it easier to breathe. Both are available over the counter and by prescription but use them only as directed.
We hope the coming season gives you a new spring in your step. But if the change of weather leaves you feeling uncomfortable, we're always here to help with physical exams, allergy evaluations and flu and COVID-19 testing at every Centra Care location.