Summer Bummer: Summer Colds and Allergies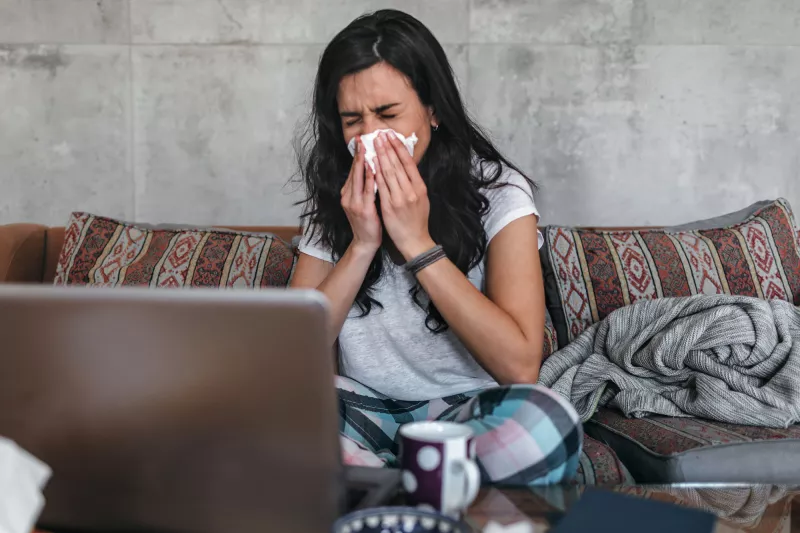 Choose the health content that's right for you, and get it delivered right in your inbox.
Know the Differences: Summer Allergies and Colds
In the summer months, the common cold and seasonal allergies may send us reaching for the nearest tissue box. If you start sneezing or get the sniffles, understanding the cause behind it could help you find relief more quickly.
If you need care fast this summer, we're here to help pinpoint the cause and soothe your symptoms — no appointment required.
Itchy Eyes Could Mean Allergies
Allergy symptoms are similar to common cold symptoms. But if you tend to get what you think is a cold at the same time each year, it could be seasonal allergies from tree or grass pollen.

Common allergy signs include:
Blue-colored, swollen skin under the eyes
Itchy eyes
Runny or stuffy nose
Sneezing
Sore throat
Treatment for allergies can include prescription or over-the-counter antihistamines, nasal steroid sprays or decongestants.
Fever or Fatigue Could Mean a Cold
An upper respiratory infection — commonly called a cold — is an infection in the head and chest caused by a virus. There's no cure for a cold, but you can ease your symptoms by resting, drinking lots of clear fluids and running a humidifier at night.

However, if you have a fever and other concerning symptoms, we can do a quick COVID-19 test to help give you answers with results in minutes.