Summer Sniffles Got You Down?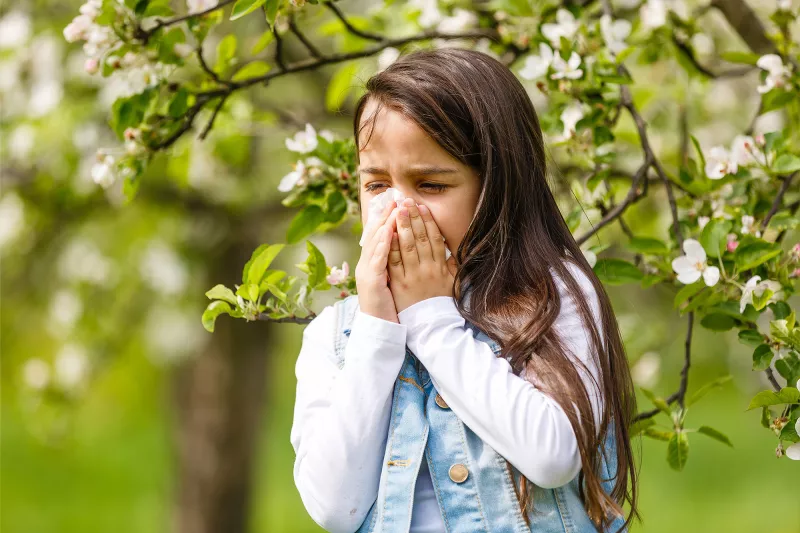 The 411 on Summer Colds
If you're starting off summer with a sniffle, you're not alone. Our Centra Care physicians are caring for lots of folks feeling under the weather with runny or stuffed-up noses, coughs and other symptoms — often due to upper respiratory infections (also known as common colds) or seasonal allergies.

If you've got a cold this summer, know we'll be here if you need care quickly. Our locations are open seven days a week to serve you and your family.
Could It Be Allergies, Instead?
Since colds and allergies can have the same symptoms, it can be hard to pinpoint exactly why you aren't feeling well. But if you tend to get a "cold" that comes on suddenly around the same time every year, it could be allergies.

Here's what to know:
Seasonal allergies are caused by an immune system response to an allergy trigger, such as tree or grass pollen
Symptoms may include itchy eyes, sore throat, runny or stuffy nose, and sneezing (fatigue and fever are not typically allergy symptoms)
You can develop seasonal allergies at any point in your life
Treatment for seasonal allergies may include over the counter or prescription antihistamines, nasal steroid sprays and decongestants.
What to Do When You're Under the Weather
There are more than 200 viruses that cause upper respiratory infections. If you catch one, you might feel anywhere from a little sick to downright awful. While there's no cure for the common cold, there are some steps you can take to ease your symptoms:
Drink lots of clear fluids to prevent dehydration
Get plenty of rest to help your body recover
Run a humidifier at night
If you or a family member start sniffling this summer, make an online reservation or walk in to one of our Centra Care locations seven days a week. We'll help you pinpoint the cause and soothe your symptoms — no appointment required.