This Summer, Staying Safe Means More Than Being Sun-Smart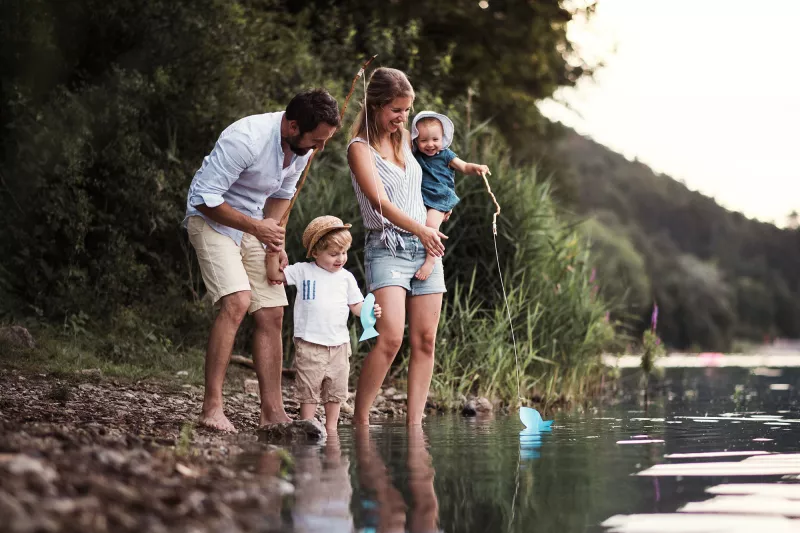 Choose the health content that's right for you, and get it delivered right in your inbox
This Summer, Staying Safe Means More Than Being Sun-Smart
With stay-at-home orders being lifted, you may be eager to get outside, especially as summertime approaches. But before you head out for a jog in the sun or a lazy afternoon by the pool, remember that your health needs to remain a top priority. Some of the best parts of summer — like picnics, pool parties and sports outings — present new challenges in the wake of the pandemic.
Healthy practices such as social distancing, washing our hands and wearing masks in public may impact our outdoor fun. We'll need to combine these new safety measures with traditional ones to protect ourselves as communities open for the summer.
To Stay Safe This Summer, Stay a Step Ahead of Heatstroke
As temperatures begin to rise, so does the risk of serious heat-related illnesses and injuries. For example, in just 10 minutes, a parked car's internal temperature can rise 20 degrees, despite leaving the windows cracked open. This can become deadly very quickly, so please be cautious when leaving your car unattended and do not leave pets or family members in a parked car.
If you enjoy being active outdoors, you should also be aware of how to identify indicators of heatstroke. Typically, heatstroke happens as a result of not consuming enough fluids and when your body temperature gets too hot. Protect your body from heatstroke by being mindful of the following symptoms.
Body temperature of 104° F or higher
Hallucinations
Headaches, confusion or trouble thinking clearly
Muscle cramps or weakness
Skin redness and warmth
Vomiting or diarrhea
If you experience these heatstroke warning signs, relocate to an area that will cool your body temperature down, drink fluids and seek medical advice immediately.
Exercise Smart in the Sun
Take advantage of the beautiful weather and get active this summer. It's very important when you head outside to exercise to heed the following advice:
Avoid crowded places and maintain social distancing
Drink plenty of water or sports drinks (not alcoholic or caffeinated beverages)
Exercise early, before it gets too hot
Take breaks when you exercise
Wear loose, breathable clothes
Wear a breathable face covering, such as a cotton cloth or mask, when possible
Protect Your Skin This Summer
Since your skin is the body's largest organ, it seems ironic that it's often forgotten when it comes to taking care of our health. Here are some tips for caring for yours:
Apply sunscreen every day (even on cloudy days and in the winter)
Choose the right sunscreen for you (the better it feels to you, the more you'll use it)
Reapply sunscreen often when you're outdoors (especially when you're in the water)
Use enough and apply it everywhere (don't forget easy-to-miss areas like your scalp)
Wear sun-protective clothing (hats and sunglasses count too)
Read more about sunscreen best practices for your best protection, here.

If You Need Us This Summer, We're Here to Care for You, Safely
When you need in-person care, you can rest assured that we're taking extra precautions to both meet your needs and keep you protected. Walk in to your neighborhood Centra Care location or make an online reservation at CentraCare.org.