Tips to Stay Focused During Coronavirus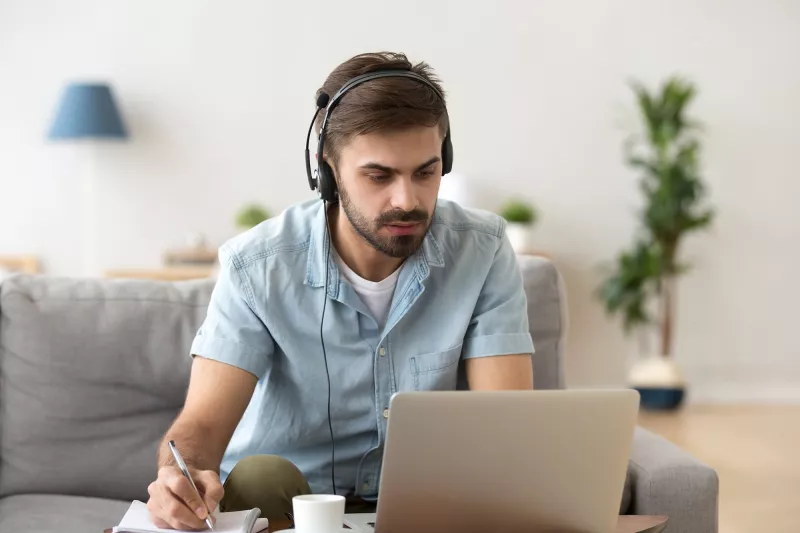 Choose the health content that's right for you, and get it delivered right in your inbox
Are you participating in work from home because of coronavirus? With Americans currently social distancing to help slow the spread of the disease, many of us are now foregoing trips to the office and instead doing our best to work from our homes. To help keep every day fulfilling, even during this time of uncertainty and newness, we have a few tips to staying focused and motivated.
Establish a Routine
Have you been experiencing decreased productivity or creativity? Rest assured, you aren't the only one. The stress of coronavirus alone would have most people struggling but combined with new (or lack of) routines, it could be now impacting your work ethic. Establishing a routine can help with this.
Set an alarm, maybe a little later than when you used to wake up pre-coronavirus since you don't have a commute, but still early enough to make the most of your day. Try to keep your morning routine consistent from here, maybe with a morning jog, healthy breakfast and a shower. Trying to work all day in your pajamas may feel like a nice idea, but it could be keeping you from getting into work mode at home. Of course, a full suit is not necessary either, but fresh clothing can help you transition from relaxation at home to work from home.
Try to also establish a routine for the end of the day so you can get out of work mode, just as you got into it. As the evening hours near, walk away from your computer and know when to take time for yourself.
Keep Moving
Think back to your days of going into the workplace. Did you sometimes lose your creativity if you were sitting at your desk for too long? The same can happen at home. Without the commute, you're probably now moving around less than you used to. So, if you have a conference call, consider taking it while you're walking around your house (that's if you don't need to refer to documents, etc.). You can also stack your laptop on books and create your own standing desk. Maybe you can spend the mornings at your home desk and then in the afternoon, take your work onto your porch or patio for a change of scenery.
Adding some physical activity throughout your day can help you re-focus and make the most of your time.
Set Goals
With it feeling like one day runs right into the next right now, don't feel bad if you're losing track of your goals. Your mind is probably also bogged down with health concerns and missing your loved ones. That's ok. To help your goals stay on track, consider ending each day with a checklist of items you'd like to complete the following day. Be kind to yourself and know that it's ok to adjust those goals however often you need to.
A simple, attainable task list for both personal and professional life could look like:
Schedule team meeting
Check in with family
Organize sock drawer
Stay Connected
Part of the productivity challenge that comes with working from home is missing your office team and human connection in general. Remote working often comes with loneliness and can add challenges to brainstorming and workflow.
Try to continue having regular virtual meetings during this time to stay connected to one another and keep your important tasks top of mind. If everyone on your team can continue reminding each other of your goals and best practices, it can help you all be more productive.
Stay Up-to-Date With Coronavirus News
Check in with the latest in coronavirus news and guidelines whenever you feel comfortable doing so. Your coronavirus questions are answered on our Coronavirus Resource Hub.