What to Expect When You Schedule a Coronavirus Test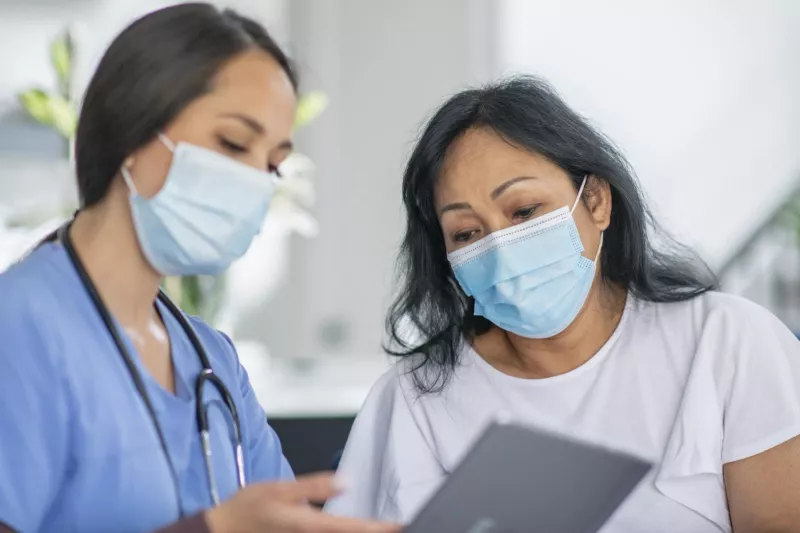 As COVID-19 and its emerging variants continue to spread, AdventHealth is committed to providing you and your family with efficient and effective whole-person care.
Our Centra Care teams are here to help keep you healthy during this time. Each Centra Care location provides testing. If you are experiencing COVID-19 symptoms, or are unvaccinated and have had a high-risk exposure, we encourage you to get tested 3-5 days after the original exposure event.
COVID-19 Testing
Open seven days a week, our Centra Care locations are currently providing COVID-19 testing and treatment. While walk-ins are accepted at our urgent cares, we encourage you to reserve a time for your test . This way, you can hold your spot in line to receive care on a day that is most convenient for you. To further streamline your visit, we encourage you to complete your patient paperwork online prior to arrival via a text message from our trusted partner, Phreesia.
It's our goal to see you as soon as possible, though wait times may vary due to the volume of patients and CDC guidelines established for patient safety. For the best possible experience, you'll want to set aside at least two hours for your visit, which will account for check-in, screening, your test, and your visit with our care team. If you're hoping to be seen within a specific window, we recommend setting your appointment earlier in the day to help avoid any delays.
In the event of a delay, please know that our teams are working diligently to care for you as quickly and thoroughly as possible. Each of our facilities is equipped with WiFi and a children's play space, as well as reading materials in the lobby. In many cases, we may be able to provide you with an estimated wait time, which some of our patients use to rest at home before returning at the estimated time. If you need to leave, we completely understand, and can help you reschedule at another time or location that are convenient for you.
When You Arrive
We want you and your loved ones to feel confident and safe in our facilities. At all AdventHealth locations, we require patients, visitors, and team members to always wear the appropriate personal protective equipment (PPE), such as masks or face shields. Social distancing protocols and enhanced sanitation practices have been implemented to help prevent the spread of the virus.
When you visit our front desk team, they'll help you check in and let the care teams know you're here for your visit. You're welcome to wait in our lobby, where you can be sure our facilities have taken the appropriate steps to keep you safe during your visit. However, if you prefer, you have the option to wait in your car until a provider is ready for you.
During Your Visit
We strive to provide each patient with detailed, quality care, and you or your loved one are no exception. When you're called back for your visit, your care team member will do a preliminary exam with you, including taking your blood pressure, weight, and other vitals. After this, you'll be escorted to your room, which has been thoroughly sanitized and cleaned before you arrive.
If you're in need of a test, one of our providers will evaluate you and administer an antigen test with same day results. During your visit, the provider may also suggest treatment options if you are experiencing symptoms. If indicated, your provider may order an RT-PCR test which will take 2-3 days for results to be returned.
After Your Visit
Once you've received your test, you're free to go! If you experience any complications, develop symptoms of coronavirus, or simply have questions, you're welcome to give us a call. We know this time can be stressful, and our team is always here to help.
Looking to schedule a visit?
Our Centra Care facilities are offering same-day coronavirus testing to our communities. We encourage you to reserve your spot in line by simply using our online booking tool (https://centracare.adventhealth.com/urgent-care/covid-19-testing).