What's Going Around | Germs and Travel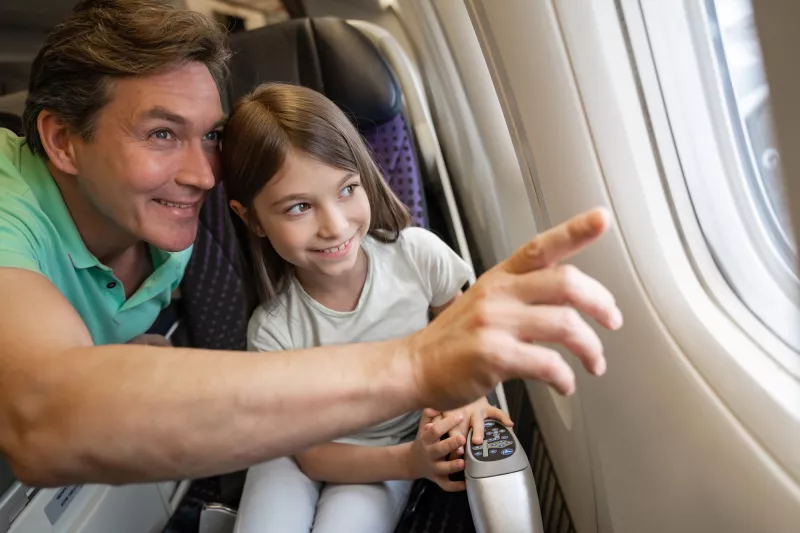 Choose the health content that's right for you, and get it delivered right in your inbox
Flying can be a quick and easy way to travel but unfortunately, planes are a top spot for picking up unwanted germs that can lead to the flu and other viruses.
When you're on a plane you are in close contact with other people and their germs for hours at a time. You use public restrooms, sit on chairs, eat off of tray tables, and hold onto handrails used by hundreds of thousands of people per day. According to the Journal of Environmental Health Research, colds may be 113 times more likely to be transmitted on a plane versus the ground.
Some surfaces tend to be more germ-infested than others. The most likely place to find flu and other viruses are:
Seat belt buckles
Tray tables
Seats
Overhead air vents
Toilet flush buttons
Tips to Avoid Getting Sick While Flying
Stay hydrated - drinking plenty water will not only help counter dehydration but can also help fortify your natural immune mechanisms to function better.
Keeps your hands clean - wash and disinfect hands before eating, after using the bathroom, and after blowing your nose. If you're traveling on a plane, be sure to disinfect your tray table and seat.
Cover your cough - make sure you are using proper cough etiquette. Travelers with weak immune systems should wear a mask when sitting in airplanes or walking through the airport.
Move your overhead air vent - this will steer germs away from your face. Either move the air vent so that air is flowing on your hands when they're in your lap, or shut off the air vent completely.
Give your immune system a boost - consider taking vitamin C and other immunity building supplements a few days prior to flying, providing your body with a boost of vitamins.
Check your destination for concerns to be aware of before you leave. Depending on where you're going and what you'll be doing, you may need vaccinations, medicines, and destination-specific advice before your trip. If you are at increased risk for severe infection, for example those with weak immune systems, pregnant woman and young children, make sure to consult your doctor before you travel. And last but certainly not least, make sure you've received the flu vaccine. All of our AdventHealth Centra Care locations offer flu shots.