What's Going Around | Headaches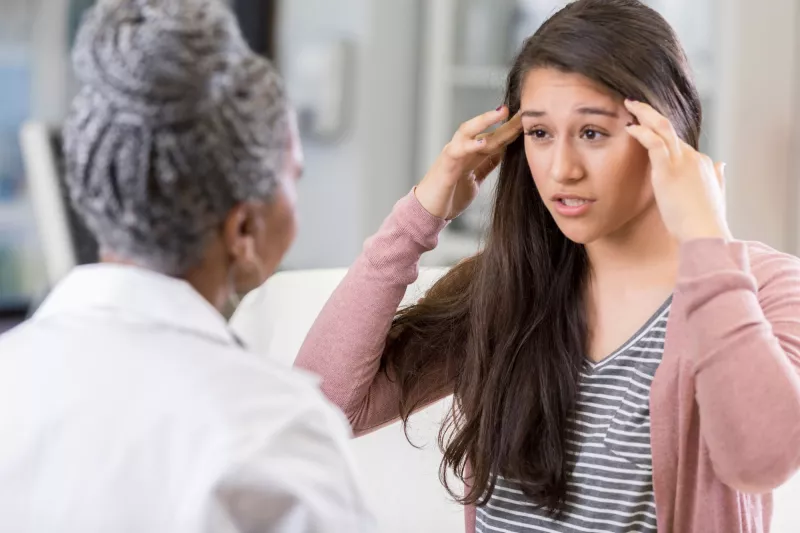 Choose the health content that's right for you, and get it delivered right in your inbox
With Halloween on the way this week, it's likely your kids are planning their trick or treating trips already. The costumes, the candy, the later bedtimes can all be triggers for headaches. For migraine sufferers, this fun, festive activity can be particularly problematic. With a little advance planning, however, you can enjoy it and possibly even avoid a migraine attack.
Get a good night sleep. Make sure you're well rested before you head out. Aim for eight hours of sleep each night.
Eat before you start trick-or-treating. This will prevent you from eating too much at a party or sneaking candy from your kid's stash.
Snack smart. If you're at a Halloween party, be on the lookout for foods that contain tyramine, such as chocolate, aged cheeses, sour cream, yeast extract and vinegar in sauces. Also, limit your caffeine intake.
Avoid odors that may trigger headaches. Artificial smoke contains chemicals made with water and glycol that can cause visual distortion.
Look out for bright or flickering lights. These can sometimes trigger a migraine. Wear sunglasses if you're surrounded by flashing displays.
Set candy limits for your kids. A maximum of two to four small treats a day, depending on their sugar content, is in line with current sugar intake recommendations for children. Remember, the candy is good for weeks after Halloween night!
If you find yourself with a Halloween headache, don't delay taking your medications and/or rest in a dark quiet room if you are able. It is better to initially take some time away to treat the headache than to try to work through it as the headache gets worse, which may cause you to lose even more of the day away from festivities. If your headache does not go away, you should see your physician or visit your closest Centra Care location.