Your Best Shot Against the Flu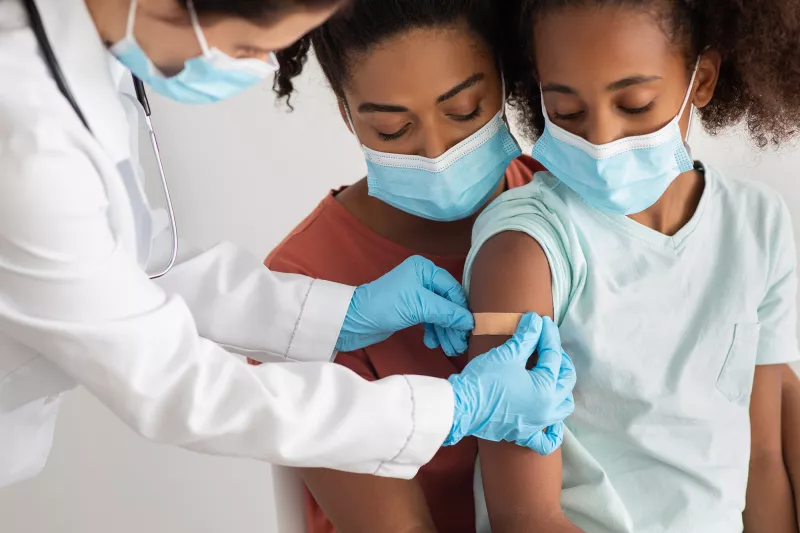 Your Annual Flu Shot Is an Ounce of Prevention
Small steps, like getting a flu shot once a year, can make a big difference for your health. A quick stop by your local Centra Care for a flu vaccination can help you avoid bothersome symptoms, days of missed work and the risk of potentially more serious complications. Find us near you to check your family's annual flu shots off your to-do list.
Who Should Get a Flu Shot?
It's recommended that everyone 6 months of age and older get an annual flu shot (with very few exceptions). That includes healthy people, people at risk for serious complications from the flu, pregnant women and even people who've already had the flu this year.

In turn, flu shots benefit everyone. Research shows that flu vaccinations:
Prevent millions of illnesses
Reduce the number of flu-related medical visits
Help you avoid more serious complications if you get the flu
Visit the AdventHealth Centra Care Flu Resource Hub for all the flu resources and content you need to keep your family informed and well.
When to Get Your Flu Shot
After you get your flu shot, it takes your body about two weeks to develop antibodies that protect you. And since it's hard to know when flu activity will spike in your area, it's better to be protected early. We recommend getting your family's flu shots by the end of October, but it's still worth getting a shot later if you don't make it in by the fall, as flu season lasts well into spring.

Stop by your nearest Centra Care location or make an online reservation ahead of time. We'll be here all season to help make your family's flu-shot process as quick as possible