Your Summer Safety Essentials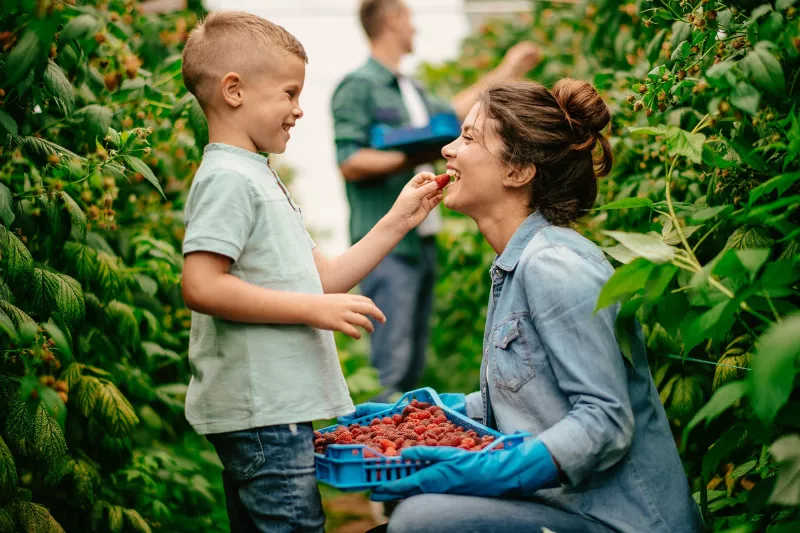 Have a Healthy Dose of Summer Fun
Summer adventures often take us away from home for long stretches of time and sometimes into unfamiliar surroundings. Taking a few moments to make sure you're properly prepared can go a long way in ensuring a summer of fun for everyone.

And all summer long, we'll be here if you need care quickly. Our Centra Care locations are open seven days a week to serve you and your family.
Summer Safety Essentials to Pack
Before you head out the door, pack a bag with everything you and your family will need for your day.

Don't Forget the Sunscreen
Sunscreen protects your skin from harmful ultraviolet (UV) rays that cause sunburn, sun damage and skin cancer. Put it on 30 minutes before you leave, and re-apply at least every two hours, or after swimming or sweating. The best sunscreen is the one you'll use regularly — just make sure that it's SPF 30 or higher, protects against UVA and UVB and is water‑resistant.

Grab Extra Bottles of Water
It's all too easy to get dehydrated in the summer. Hot weather makes us sweat more, so we need to drink more fluids. Don't wait until you're thirsty to start drinking. Fill up extra water bottles to bring every day and make sure your family members take regular water breaks.
Stay Alert to Summer Risks
Remember that sometimes even a day by the water can bring unexpected issues or problems.

Watch for Water Hazards
If you're heading to a beach this summer, check local wave forecasts and watch for warnings. Rip currents can quickly pull even experienced swimmers far from shore, so brush up on how to spot them and teach family members how to break free. Make sure a trusted adult is in the water with children at all times.

Plan for After-Sun Care
If you get too much sun, the results can be uncomfortable. Sunburns can be painful, and heat rash (tiny, itchy bumps that form in hot and humid weather) can linger. Our Centra Care providers commonly treat people who are feeling the effects of sunburn and/or heat rash.

We welcome walk-ins and online reservations at every Centra Care location. If you or a family member needs help with issues like swimmer's ear, summer colds, headaches, earaches or minor injuries, we're always nearby to help.