Partnership Shawnee Mission Health KC Chefs Create Heart Healthy Dishes Honoring American Heart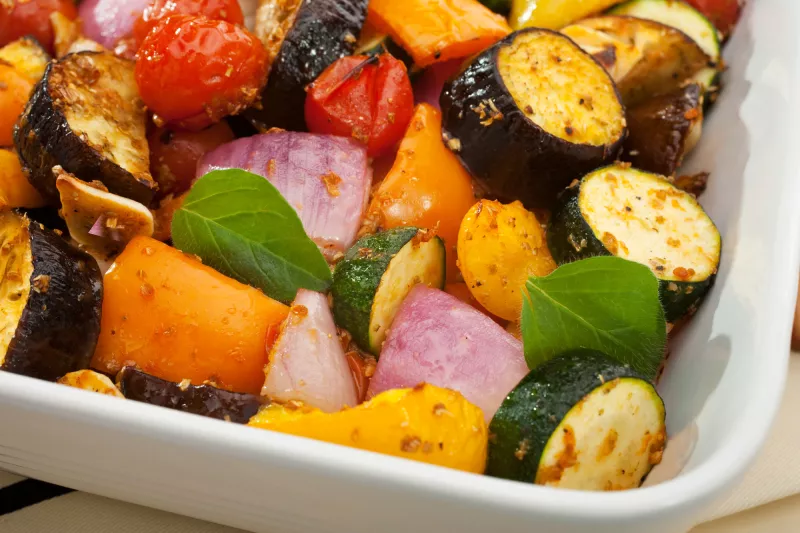 Choose the health content that's right for you, and get it delivered right in your inbox
Back by popular demand, Kansas City diners can enjoy dining out and eating heart-healthy at participating metro restaurants. Shawnee Mission Health (SMH) is sponsoring its fifth-annual Heart Month Restaurant Partnership in honor of American Heart Month, featuring chef-created heart-healthy meals at nine metro eateries.
Throughout the month of February, local restaurants including Grand Street Café (Plaza and Lenexa locations), La Bodega (Kansas City, MO and Leawood locations), Story, Tavern at Mission Farms, Tavern in the Village, The Jacobson and YaYa's Euro Bistro have created unique dishes that are heart-healthy – low in fat, sodium and other ingredients that may increase the risk of heart disease. For each heart-healthy dish enjoyed by diners in February, participating restaurants will donate 10 percent of proceeds to the Shawnee Mission Heart & Vascular Center to support various programs throughout the community.
"This is our fifth straight year offering this fun partnership to the Kansas City community, and we are so excited to have these wonderful local restaurants help us raise awareness of heart disease during American Heart Month," said Vickie Franck, executive director of Shawnee Mission Heart & Vascular Services. "Our partner chefs have developed specials that are delicious and healthy, which we hope will show the community that eating healthy can be tasty."
The heart-healthy dishes being featured by SMH's restaurant partners throughout February include:
Roasted Beet Salad with Grilled Salmon, red and gold beets, toasted almonds, roasted sweet potato, goat cheese, baby spinach and arugula, topped with poached egg (optional) and lightly dressed with tarragon vinaigrette (The Jacobson, Kansas City, MO)
Mahi Mahi served with black beans, fennel, red onion and mole verde (Story, Prairie Village)
Pan Roasted Salmon, whole grain risotto, roasted yellow beets, fennel carrot salad, with a broken lemon herb vinaigrette (Grand Street Café, Plaza and Lenexa)
Ensalada de Francia, smoked paprika-encrusted yellowfin tuna over a salad of tri-colored potatoes, judias verdes and slow-roasted tomatoes in a horseradish vinaigrette, garnished with red quinoa and micro-radish greens (La Bodega – Originale, Kansas City, MO)
Poached Albacore Medallions over a quinoa and wild rice blend, topped with a chilled vegetable salad, drizzled with toasted cumin-citrus vinaigrette (La Bodega – Leawood)
Warm Quinoa and Watercress Winter Salad featuring grilled heart-healthy salmon, beets, avocado, almonds, feta and balsamic vinaigrette (Tavern in the Village, Prairie Village; and Tavern at Mission Farms, Leawood)
Pan Seared Bronzino served over a bed of red onion, medjol dates, peppedews, butternut squash, sweet potatoes, tri-colored quinoa, pickled red onion and spinach, finished with a cranberry gastrique (YaYa's Euro Bistro, Overland Park)
Managing Partner Michael Werner of The Jacobson created the restaurant's heart-healthy dish, and said he looks forward to utilizing this partnership to raise awareness of heart disease.
"We are excited to partner with Shawnee Mission Health again during American Heart Month and raise awareness of overall heart health," said Werner. "I enjoyed creating this special dish for our diners and encourage them to come experience how delicious it is while supporting a good cause."
As part of its ongoing efforts to raise awareness of the risk factors for cardiovascular disease, SMH is the Presenting Medical Sponsor for the American Heart Association's Go Red For Women year-long educational programming, including the luncheon in April. SMH's Heart Month Restaurant Partnership aims to raise awareness of cardiovascular disease, the leading global cause of death. SMH is home to Kansas City's first Accredited Chest Pain Center and offers sophisticated medical technology for cardiac and vascular care.
"Healthy eating is one of the first and most effective ways to combat heart disease," said Heath Wilt, DO, cardiologist at SMH. "A well-balanced diet with a variety of food groups and reduced processed foods are good for your heart. I also suggest accompanying a well-balanced diet with routine exercise. These small steps can make a huge different in overall heart health."
For more information about SMH's Heart Month restaurant partnership, visit ShawneeMission.org/HeartMonth. Participating diners are encouraged to help spread the heart-healthy message by posting to social media using the hashtag #SMHHeartMonth.
Recent News
Food does more than power your physical health. It can help improve your mood and lift your spirits. Think back to the last healthy meal you ate, packed with the vitamins and nutrients your body and...

If you've ever come down with the flu, you know that it's no fun. But things can get even worse, as the flu has a nasty habit of causing even more harm in the form of accompanying illnesses. Of the 20...

Shawnee Mission Health, soon to be AdventHealth Shawnee Mission, welcomes six physicians across various practices and geographic locations in greater Kansas City. The new physicians, who are now part...