Shawnee Mission Medical Center Earns Baby Friendly Designation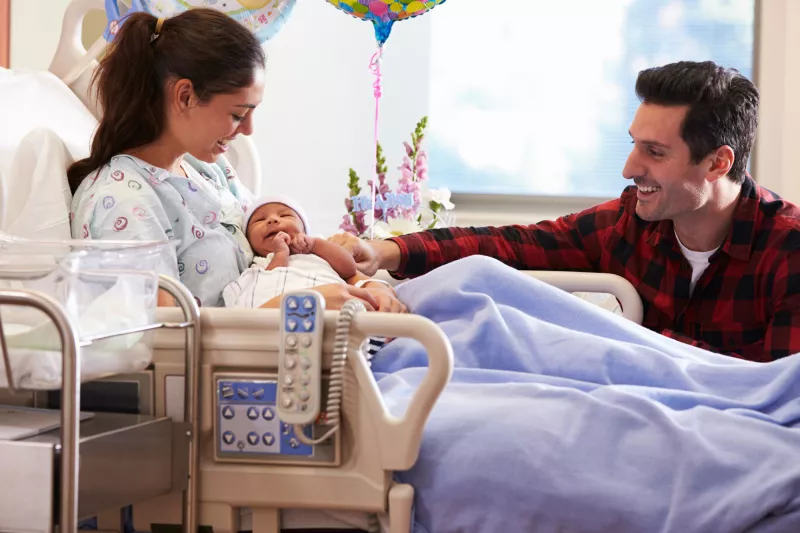 Choose the health content that's right for you, and get it delivered right in your inbox
Merriam, Kan. – Shawnee Mission Medical Center has earned the Baby-Friendly Designation from Baby-Friendly USA, Inc. The accreditation certifies that a hospital adheres to a set of evidence-based practices shown to support mothers and babies on their breastfeeding journeys.
"We have a long history of providing an environment that supports breastfeeding," said Raimonda King, administrative director of the Birth Center and Children's Services at Shawnee Mission Health. "We've worked hard to uphold these best practices, and we're proud to have the work of our Birth Center doctors, nurses and staff recognized by Baby-Friendly USA."
One of the most effective preventive measures a mother can take to protect the health of her infant and herself is to breastfeed. Most mothers are choosing to breastfeed, but 60 percent stop breastfeeding sooner than they planned, and only 1 in 4 infants is exclusively breastfed by the time they are six months old.
"Hospital practices in the first hours and days after birth make a big impact on how long babies are breastfed," said Michelle Sanders, lactation program coordinator. "The Baby-Friendly designation signifies Shawnee Mission Birth Center's commitment to supporting mothers and providing family-centered care."
Sanders stressed that Baby-Friendly hospitals do not compel mothers to breastfeed if it is not their intention. "Rather, we are providing families the information and support needed to achieve their infant feeding goals. This is a wonderful accomplishment for Shawnee Mission Health and the families we serve."
SMH received the designation following a multiyear effort of training staff, changing practices, educating parents and revising policies to ensure SMH provides maternity care that delivers optimal infant feeding outcomes and mother/baby bonding. SMH completed four phases of the pathway to receive this designation, including:
Implementation of the Guidelines and Evaluation Criteria
Verification of policies, curriculum, action plans, quality improvement projects, staff training, and competency verification;
Completion of a readiness interview; and
Passing a rigorous on-site assessment.
About Baby-Friendly USA
Baby-Friendly USA, Inc is the U.S. authority for the implementation of the Baby-Friendly Hospital Initiative ("BFHI"), a global program sponsored by the World Health Organization (WHO) and the United Nations Children's Fund (UNICEF). The initiative encourages and recognizes hospitals and birthing centers that offer an optimal level of care for breastfeeding mothers and their babies. Based on the Ten Steps to Successful Breastfeeding, this prestigious international award recognizes birth facilities that offer breastfeeding mothers the information, confidence, and skills needed to successfully initiate and continue breastfeeding their babies.
There are more than 20,000 designated Baby-Friendly hospitals and birth centers worldwide. Currently, there are 487 active Baby-Friendly hospitals and birth centers in the United States. The "Baby-Friendly" designation is given after a rigorous on-site survey is completed. The award is maintained by continuing to practice the Ten Steps as demonstrated by quality processes.
Recent News
Food does more than power your physical health. It can help improve your mood and lift your spirits. Think back to the last healthy meal you ate, packed with the vitamins and nutrients your body and...

On food and cooking shows we've seen food enthusiasts trying out any adventurous dish that they are served. For show ratings, giving unconventional food a try is what brings viewers and ratings. But...

The day has come. You get a call from school saying your child has… lice. And now you're in pest control mode. But it's important to know that a deep house cleaning won't eradicate those little...