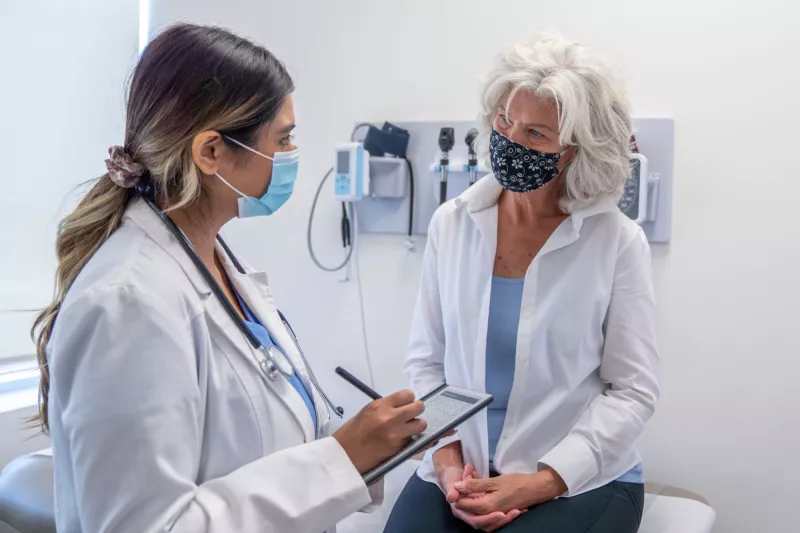 Flu Testing and Treatments at Centra Care
If you are experiencing symptoms of the flu, it is important to see a doctor or visit a clinic within two days from the start of your symptoms. A doctor will be able to test you for the flu and determine the appropriate treatment.
Centra Care locations offer rapid flu tests, and your results are usually available within 15 minutes. If you have the flu, your doctor may recommend certain treatments to get you on the road to recovery sooner.
There are several flu treatments available. The most common flu treatments are antiviral drugs, including Tamiflu®. Flu treatments can protect you from developing complications from the flu, like pneumonia. They can also help you feel better sooner (shorten the duration of your illness), and they can make your symptoms less severe.
Walk into your local Centra Care location today for flu tests and treatments near you.
AdventHealth Centra Care Sanford
Formerly known as Florida Hospital Centra Care
Our Hours:

Sunday: 8 am to 5 pm
Monday: 8 am to midnight
Tuesday: 8 am to midnight
Wednesday: 8 am to midnight
Thursday: 8 am to midnight
Friday: 8 am to midnight
Saturday: 8 am to 5 pm

Our Sanford urgent care clinic accepts most insurance providers; view the list here.