The Delta Variant: What We Know Now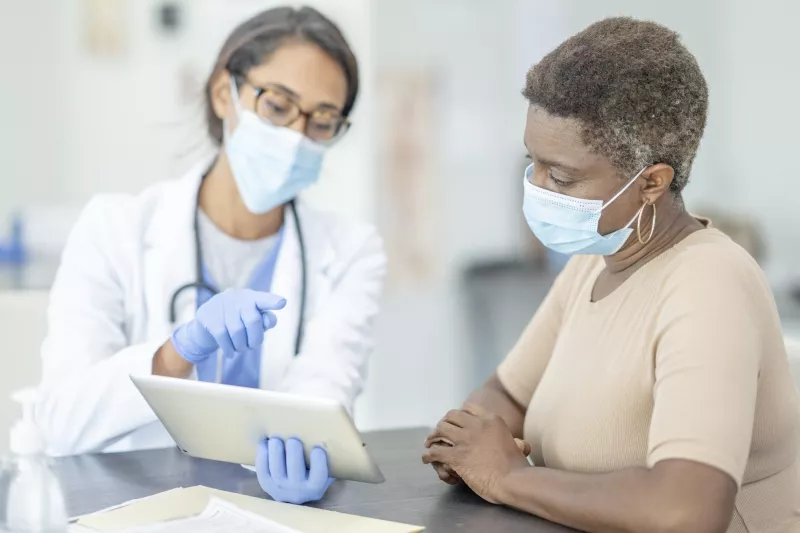 Choose the health content that's right for you, and get it delivered right in your inbox.
What to Know About the Delta Variant
Over the summer, many of us have been safely enjoying a more "normal" way of life — visiting with family and friends, traveling and catching up on all we missed last year. But as health officials continue to study new variants of the virus that causes COVID-19, we're turning our attention to the delta variant in particular.
If you're concerned you or a family member might have COVID-19, our locations are here to help give you answers through COVID-19 testing.
Facts to Keep in Mind
Viruses change constantly, and scientists have been watching for coronavirus variants since the beginning of the pandemic. The delta variant is now the predominant strain of COVID-19 in the U.S. — responsible for more than 80% of the infections — according to the Centers for Disease Control and Prevention (CDC).

Here are some things to keep in mind:

Studies Suggest Current Vaccines Protect Against the Delta Variant
The best protection against the delta variant is to get fully vaccinated. Vaccines are more than 90% effective at preventing you from being hospitalized due to the virus. If you're eligible for the vaccine and haven't gotten it yet, now is the time.

Those Who Aren't Vaccinated Are Considered High-Risk
The delta variant can spread rapidly in groups of people who aren't vaccinated. Children and adults who haven't gotten the vaccine should keep practicing safety precautions like:
Avoiding crowds
Avoiding touching eyes, mouth and nose
Covering coughs and sneezes
Disinfecting high-touch surfaces frequently
Keeping a safe distance from others, especially indoors
Washing hands often
Wearing a mask
How to Protect Your Family
It's not clear yet if the delta variant causes more severe symptoms than other strains of coronavirus. If you have family members who aren't vaccinated, stay alert about any symptoms they may have. So far, the most frequently reported symptoms for the delta variant are a headache, runny nose and sore throat.

If you or a family member have symptoms, we're always nearby to help. The only way to tell for sure if you have a strain of coronavirus is to get tested. For more information on the selection of tests we offer or to reserve your spot in line, visit our site today.